A portable smoker
Designed with camping and travel in mind, the Mini-Un Deluxe is a compact but robust, table-top smoker which can be transported in your car or camper van (Unlit of course!!).
This highly efficient BAD ASS smoker enables you to achieve an authentic BBQ taste wherever your travels take you! Equally, it's the perfect addition to any garden as part of your versatile outdoor cooking set-up..
Low n Slow- The Mini-Un Holds 3.5Kg+ of Pork/Lamb Shoulder or Beef Chuck to feed plenty!
Hot n Fast- On either the standard handmade stainless steel grill or the cast iron upgrade expect to grill 4 good sized steaks at a time to charred perfection!
Onepot Dishes- Cook stews, curries or soups but with the added flick of smoky Barbecue taste..
On the spit- With the Rotisserie attachment upgrade you can spin an extra large chicken, approximately 10" of pork for juicy crispy crackling or 3 large pieces of Picanha Beef, Self basting IS the future!!
Plancha- Use the newly developed Plancha hotplate attachment to sear 4 smashburgers at a time, steak and onions for a philly cheesesteak or bacon, eggs and mushrooms as a full English brekkie or flip it to double up as a..
Mini pizza steel- flip the plancha and crank up the heat to use it as a pizza steel, you can even drop in a few splints of kiln dried hard wood onto the charcoal for that woodfired taste!!
Handmade to order, and handcrafted with BeardSmokes' high level of standard and care, this Deluxe model weighs in at 20kg, comes complete with solid 3mm thick Mild Steel ash grate, but upgraded with a 304 stainless steel diffuser plate, stainless steel spring handles and polished stainless steel vents these are rust-proof and also look cool AF...
The diffuser plate and grill are dishwasher safe
**Now with FREE 8" removable legs as standard!**
Hand built to order, purchase locks your place in the queue, Please CONTACT US for further details or any questions before purchase...
Customer Reviews
100
reviewers would recommend this product
Write a Review
11/15/2022
Karen B.

United Kingdom
I recommend this product
1st time smoker
Cooked on my 1st smoker,, under instruction ,, last weekend,,…, bombarded Nick with questions, to which he answered promptly,, lovely solidly made,, easy to use ( for an old lass ).. meat cooked to perfection,, THANK YOU! Get your orders in,, if I can do it , anyone can! xx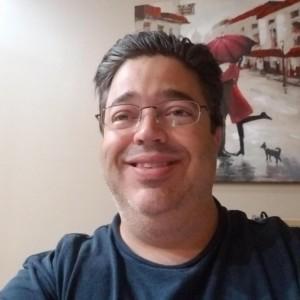 N
10/11/2022
NeilSarap

United States
I recommend this product
Top quality workmanship, built to last and perform!
Cooked up some beef back ribs yesterday and the cook went great. Very efficient, it used less than a lb of lump charcoal for the 6 hour cook at 225F. It has the capability of running low and slow or ripping hot for searing. Looking forward to using it when I travel or picnic.
Thank you Neil for being my first customer from The USA! So glad you like the Mini-Un and I cannot wait to see what you do with it!!
09/19/2022
james b.

United Kingdom
I recommend this product
Small but packs a punch
From start to finish the customer service was amazing. Since I've had the smoker I can't stop using it. Cooked fast and low and slow the meat falls apart. Worth the price and it's very well built. 100% would recommend to anyone. Thanks so much
08/30/2022
ben h.

United Kingdom
I recommend this product
10/10
Absolutely love it, great instructions to go with it, smoker, cooker, BBQ, very good asset to have at home!
08/01/2022
Mikk

United Kingdom
Excellent quality
This little smoker is several orders of magnitude better quality than my current one. So far cooked a beef brisket and a hot smoked cheesecake. excellent service from Nick, as I've come to expect I've the latest few years (he has made other bits for me in the past).